Two things keep amazing me about Asia.
Number one is that Asia works. They find a solution for everything and make things happen with smallest means. They transport fridges on scooters, they use chopped-off fish heads as candle holders, they keep machines alive that the west abandoned decades ago.
Take a radio that was at the centre of a nuclear blast and give it to an Asian – he'll fix it.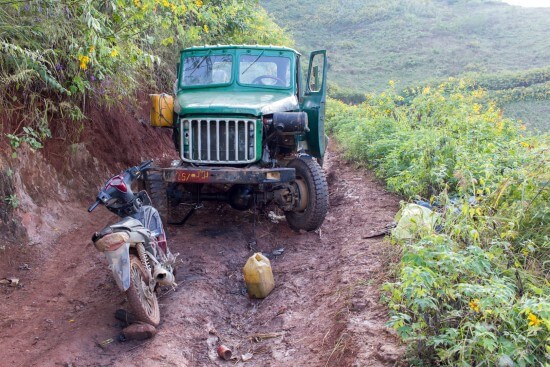 Number two is how people, no matter how bad their living conditions are, always manage to have a smile on their face and be incredibly friendly and helpful.
That is in stark contrast to Germany, where people live in paradise by any economical standard imaginable, but still are the most frowning and complaining folk on the planet.
I just got off the phone with Condor's hotline, where I had enquired about a flight to Canada. The lady was so unfriendly, so uneager to help – and I'm a prospective client, not a sucker who's money they already have.
Fondly I remember Etihad's hotline. So friendly, so nice – I felt like sending flowers after each call.
Well, first-world problems. But I hereby make a holy atheist pledge to never ever fly Condor, unless they physically restrain me and carry me aboard the airplane.