---
Right then, tomorrow is the big day (play the intro of Survivor – Eye Of The Tiger here). Heading out on the longest trek of my life. Considering that the two days back in Laos were the longest so far, it's quite an increment.
That being said, the treks around here have a reputation for being rather feasible, given a decent physical shape. Nothing for your average 400 pound US-American though.
Went shopping with my guide this morning. Needed warm cloths – a lot of them. Have to figure out how best to pack my bag now. Little scared about what it's going to weigh in the end. Could save 2kg by leaving the camera gear behind but no way, that's not going to happen.
I'm excited, to say the least!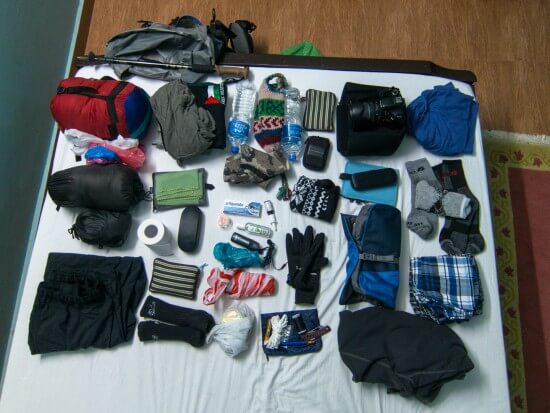 Update: 12kg, 14 with water. Squeezed out the toothpaste, ditched the razor but that's as low as it gets. Backpack alone weighs over 2kg, sleeping bag is heavy, down jacket, …
Lots of stuff but will be going up to almost 4000m, not quite tropical weather up there.