Thursday morning started with a nice sunrise over Birdie Beach. The sight was spoiled a bit by six oil tankers lined up along the coast. But as I'm driving 1.5t of petrol powered steel thousands of kilometres through the country I can't really complain about seeing some tankers.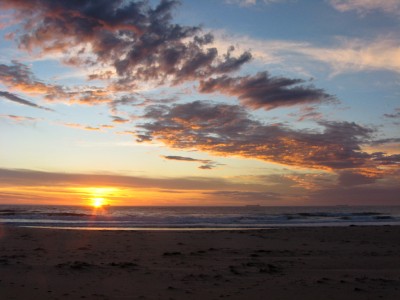 I left the camp site around half six and hoped to reach Sydney before rush hour kicked in. It didn't work, for two hours I was stuck in the worst traffic I ever experienced. Stuttgart in the afternoon is a joke compared to that. I planned to stay at a hostel a fair bit away from the CBD but when I arrived there I realised that there was absolutely no place to park the car overnight.
My mood was pretty bad by that time and I decided to drive farther out the city and just park the car at the next possible spot. Ten minutes later I found a street where parking was free, packed my stuff and headed for the next bus stop.
Catching a bus in Sydney is quite easy as they have a dense schedule. That's what I thought at least. When I boarded the bus and asked for a ticket the driver told me he doesn't sell tickets on the bus. I asked him where I could buy a ticket and he said "No idea, just look for a convenience store.". F… me. Just half an hour of walking around later I managed to find a convenience store that sold tickets and had some in stock as well.
When I got on the bus a woman in front of me purchased her ticket from the driver. Apparently there are just certain stops where the driver doesn't sell tickets. I really didn't like Sydney at that moment.
Upon arrival in the CBD I went to see the popular spots. I had explored the city extensively on my two weeks stay in 2007 and just planed to do a short courtesy visit.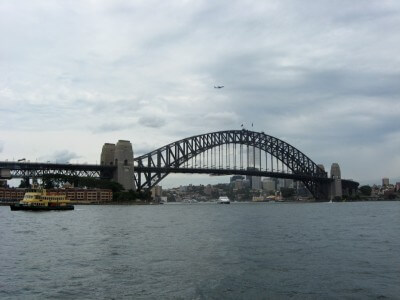 I think the time in Cairns really turned me into a country boy. The city was so busy and after two hours I just wanted to get out there. Haven't seen so many grumpy people in a long time. I definitely like the Cairns Australia more than the Sydney Australia.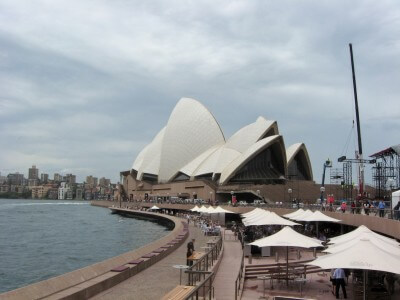 Still it was nice to see the bridge, the opera house and Darling Harbour and refresh my memories. By 3pm I was back in my car and heading west out of the city. I cancelled my plans of staying in a city hostel and decided to go to the blue mountains instead. The traffic on the way there was still bad but fortunately not as horrible as on the way in.
Around six I arrived in Katoomba and booked a bed in a cosy backpackers called The Flying Fox. Staying there was just right to get rid of the city stress.