Already back after less than four months. Should give the dear reader an idea of how much I liked it the last time.
No train travel involved this time. We rented a car in Berlin and drove it down to the last corner of the republic: Hinterhermsdorf. "Am Arsch der Welt", as the Germans phrase it, or "donde Cristo perdió la chancla" in Spanish.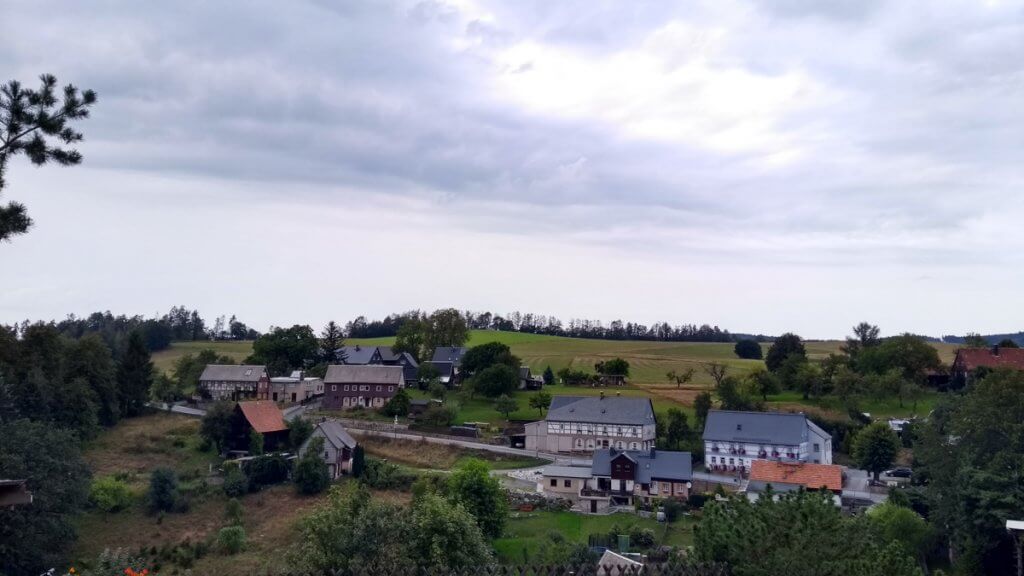 Arrived in the early afternoon and checked into the apartment (Ferienwohnung). After a visit to the supermarket (10km away, so takes a moment to get there), we still had time to go for a short walk. Out of the door and literally less than five minutes to the border of the national park. Nice.