The April trip had shown me one of the highlights of Sächsische Schweiz: the Schrammsteine. Given that it's a highlight and you can walk it in two directions, why not go again?
We drove the car to Beuthenfall and… discovered that we needed €5 in change for the parking ticket. The things you don't think about when you always travel on public transport. Got that sorted though.
Shortly into the hike, we got the first "woah, nice" moment at the Affensteine range.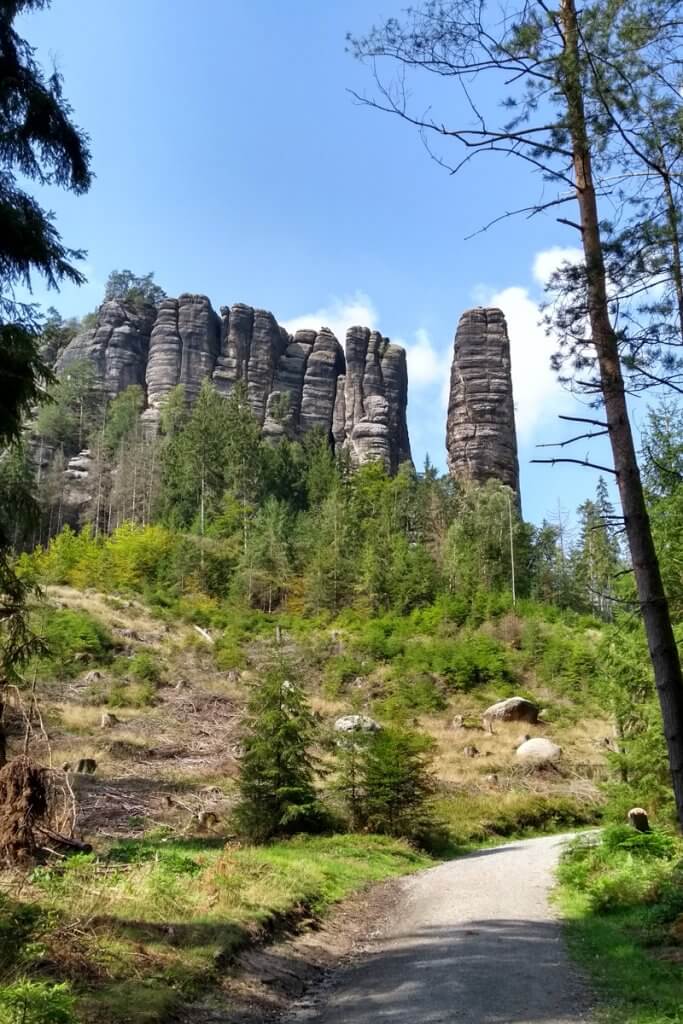 We had the weather on our side, doesn't get much better than low 20s with a light overcast.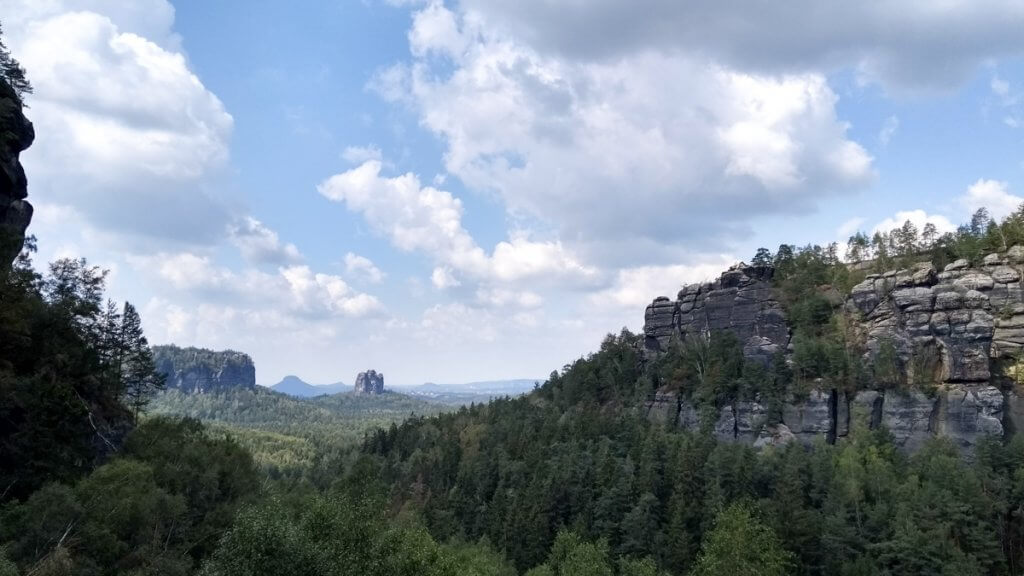 The Schrammsteine were as beautiful this time as they were the last. Actually you don't see them much, as you walk on them, but anyways, highly rewarding hike.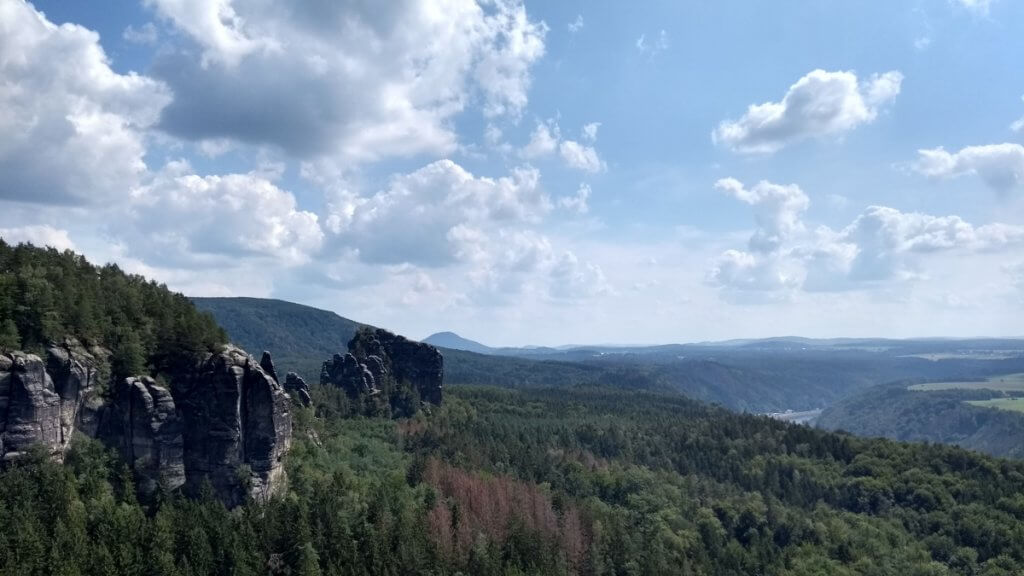 Getting up and down the ridge is always a bit of an adventure.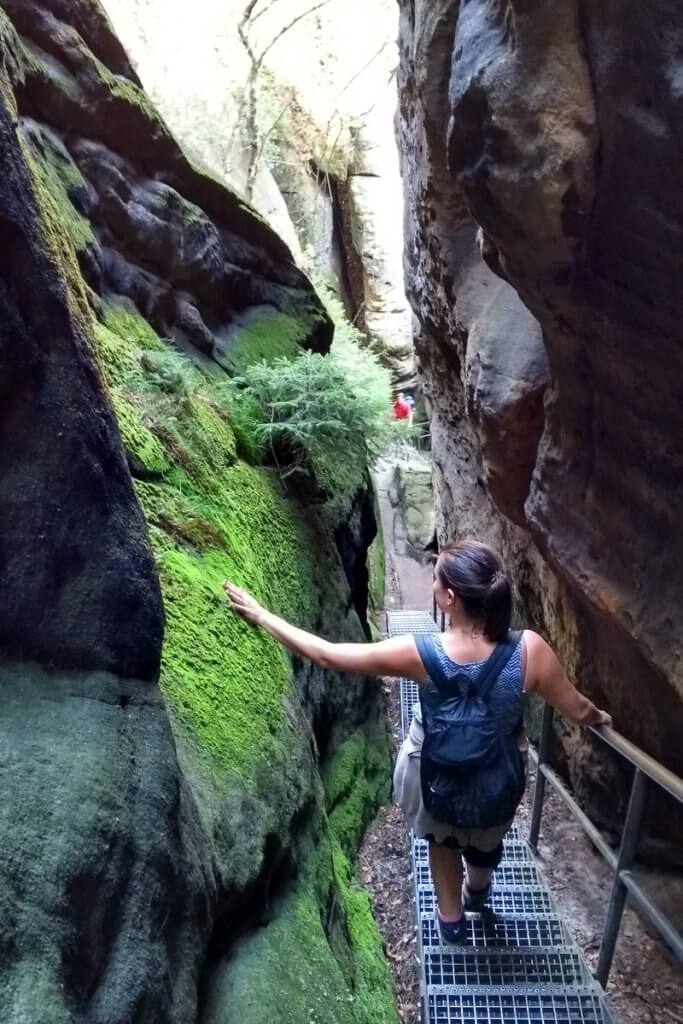 All-in-all a very nice trip and with 6h including breaks also a perfect length for a day out.