With the expiry date of my 30 day visa closing in slowly but steadily, it was time for an extension. I had done some research and the sources I came across stated that an extension was easily done and would cost $100 for 90 days (or $40 for 30 days, etc.).
Nandu Dai took me to the immigration office on his bike and we could skip the worst queue as I had already filled out the application form online.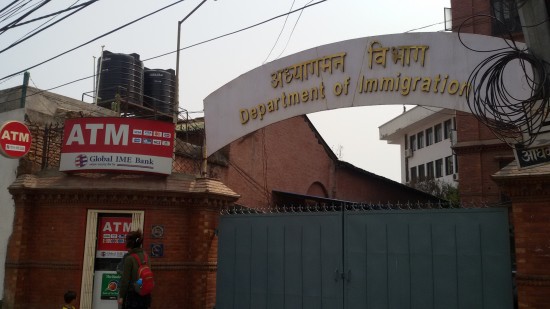 When it came to paying the visa fee, I was in for a shock though. Instead of charging the $100 that an initial 90 day visa costs, the price for a 90 day extensions is $180, $2 per day.
With that price structure it's actually rather stupid to extend for a long period, as there is no discount given. I didn't think straight though, scraped all my money together and went for the 90 days still. Would have been much smarter to take something like 30. Now if anything comes up that makes me leave the country, all the remaining days will have been paid for in vain. Ouch. OUCH.