Yesterday morning, we navigated our way through the maze of Ason and its surroundings on the way to Ratna Park bus station. With me was the Canadian couple that had taken me along to the orphanage the other day.
Our trip was to bring us out of the dusty capital and its valley, and up into the mountain station of Nagarkot. The place is only about 25km way from Kathmandu but it takes around 3h to get there by bus.
The journey requires a change of buses in Bhaktapur but we only had to wait for about 30 minutes for our connection. As per usual, public transportation was pretty crowded and with 80 NPR one way rather affordable.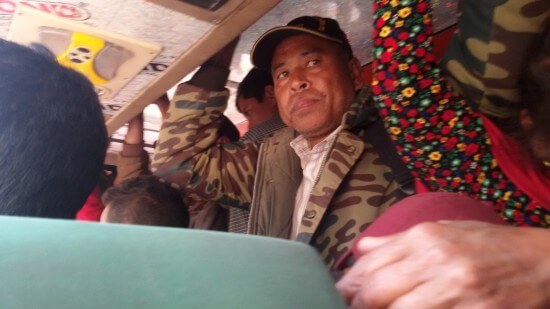 The weather forecast hadn't been good, predicting clouds and drizzles. Which is not what I'm looking for when I head to a place that is famous for its panoramic views of the Himalayas. Still, I considered it a decent gamble and I was keen to get a day out off Kathmandu anyway.
As expected, the sky was grey when we finally climbed out of the bus. Nonetheless, we went on the 4-5 km uphill trip to a nearby view tower. After securing food and accommodation that is.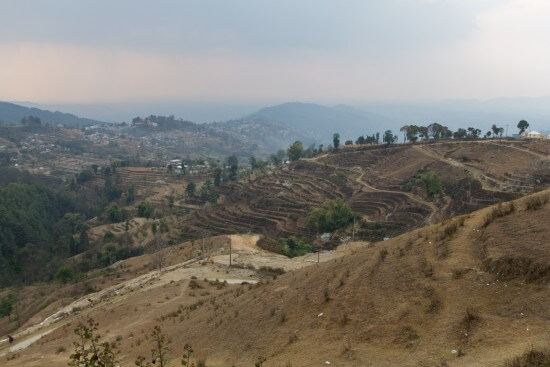 The area around Nagarkot is occupied by army installations and a big part of the street we walked on, lead by or through the ranger training facilities. Interesting enough to have a look at, but no pictures allowed.
The time was almost 6pm when we reached our destination. A dodgy looking construction made of what looks like old waterpipes. Well if it made it through the last earthquake, it can't be that bad, can it?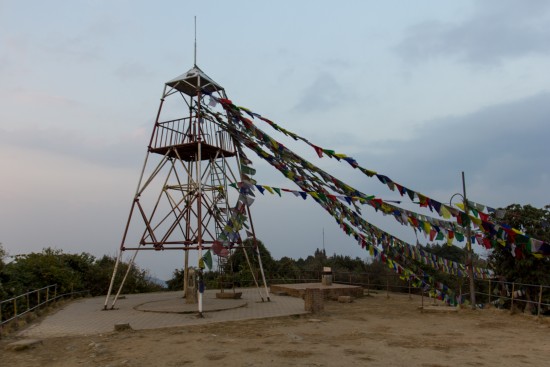 The view from the top was really nice and probably is simply spectacular on a clear day. We watched the sun go down and only twice did bursts of automatic rifle fire from the nearby shooting range disturb the peace of the moment. Might not be the most romantic place for sunset watching ever.
We made it back into town for dinner and I enjoyed a rare (these days) comfort before that: hot shower. So good. Dinner was the Nepalese staple: Dal Baht. It's usually a big helping of rice, a lentil soup to be poured over it, a curry and some garlic-heavy pickles. Refills are commonly being offered and I was completely stuffed when I rolled into bed.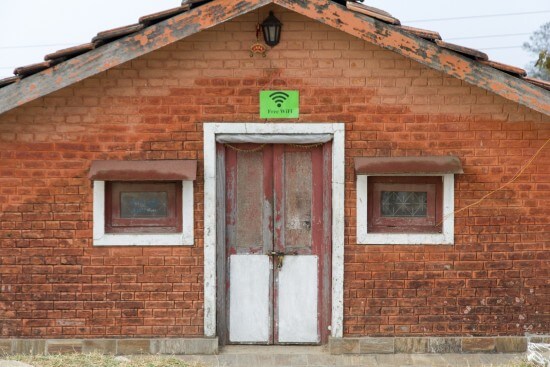 The weather didn't improve this morning and I decided to return to the big city and maybe come back another day.