Yesterday at noon I made my way to the Ratna Park bus station, 15 minutes walking from where I'm staying at the moment. I was to take a bus down to Patan, to meet up with local couchsurfer Bibhu. The bus station is in a busy market area (actually most of Kathmandu seems to be) and all kinds of services are offered "while you wait".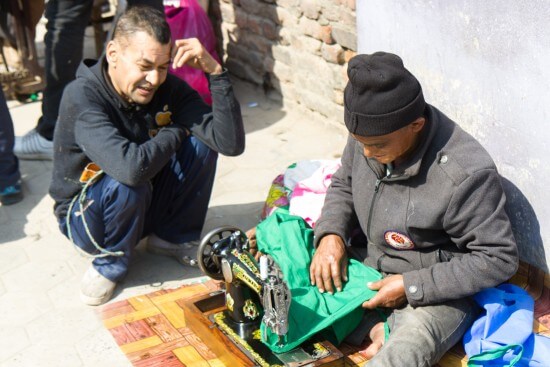 The bus was a bit on the dated side but fortunately not too crowded. I had mentioned to Bibhu that I'm interested in anything revolving around local customs, lifestyle and food. Accordingly, our first destination was a very small and very local eatery (see yesterday's pictures). The food they serve is typical of the Newari area and rather spicy. The buffalo was my favourite and the raw, beaten rice the biggest surprise.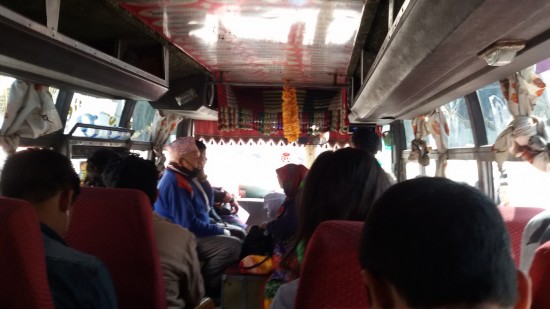 Following that, we went for a stroll around the area and I enjoyed one of my favourite pasttimes: asking countless questions about local life. The way Bibhu described it, local values and standards seem similar to what is common for example in Thailand. Plus a caste system.
For the way back to my part of the woods, I ended up in a minvan and could witness first-hand how you can fit 30 people into a vehicle the manufacturer has approved for nine. Rubbing shoulders with the locals.