The train to Chumphon was scheduled to leave Bangkok at 7:30 in the evening. We were still on the platform 45 minutes later. Thai railway makes the German one look like a clockwork.
In this case a delayed departure wasn't a bad thing though as it means a later arrival and thus more time to sleep (scheduled arrival was 4:15am). A mere 1.5h late we pulled into Chumphon station and a bus took us to the ferry terminal.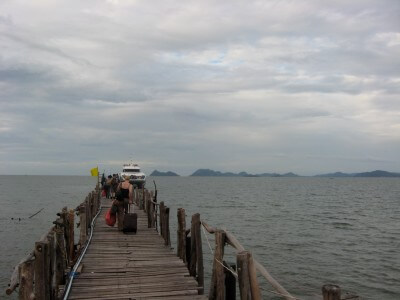 Maybe some people wouldn't call it a terminal but it's where the ferry leaves. The ride out to Koh Tao takes just under two hours and by the time the boat arrived the weather had cleared up.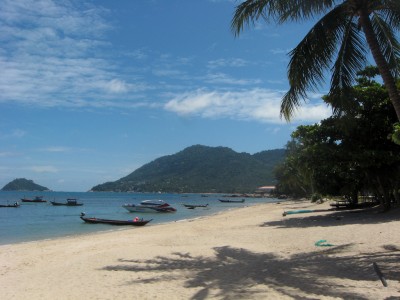 The island is famous for its diving opportunities and from the ferry I went straight to a small dive operator to sign up for an advanced open water course. Most of the companies on the island provide free accommodation for divers and I got a room near the beach. It's not the nicest room ever but it's clean and close to everything.
Later during the day the weather changed and we got some heavy rainfall. People from the dive school say it's been mostly dry for the last weeks so hopefully I'll catch some nice days while I'm here.