Cairns Post writes today "First it was one of our wettest winters on record. Then it was the warmest September in years. Now, weather forecasters warn the cyclone season could be just weeks away." (full article).
Besides cyclones the wet season holds further unpleasantness. Yearly precipitation for Cairns is 2000mm, 1200mm alone in January to March (Karlsruhe: 770mm for the year) and heavy rainfalls can cause rivers to grow and cut of the roads north of Cairns. These are common warning signs on the Cpt. Cook Highway: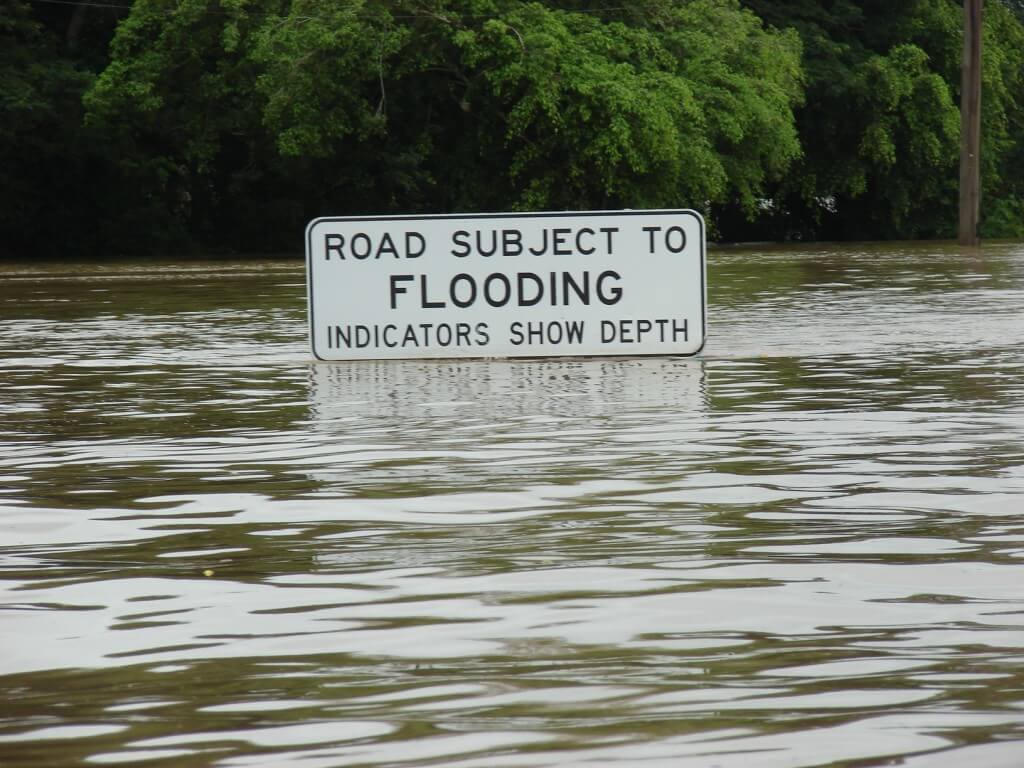 Might be one of the reasons why so many people have a 4WD with high clearance here.
In other news: The search for a car is still going on. Today's classifieds had one good offer and it was sold when I called them after work. Either I have to increase my budget or come up with a backup plan for getting to Brisbane.
If you would like to listen to an Aussie radio station, here's what I listen to when cleaning cars: Zinc 102.7