I'm starting to warm up to Morocco. During the first couple of days I was still a bit under the weather from the Balkan travels. Adding to that a noisy city and a lot of annoying touts and the result is a rather cranky me.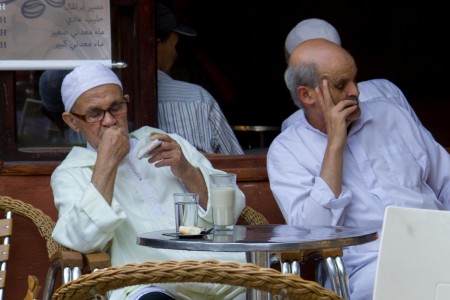 After three nights in the city I jumped onto a bus to Chefchaouen in the Rif mountains. The small town is famous for three things: Hiking, blue houses and hashish. Only one of those really interests me – after a lot of time in bigger cities, I'm eager for some quiet countryside.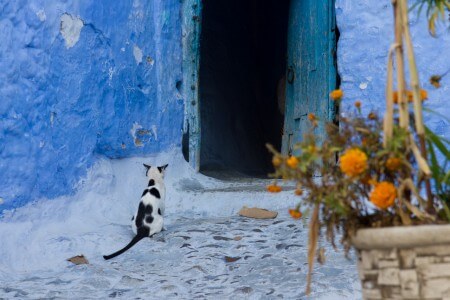 Arriving in the late afternoon there wasn't too much time for hiking but it was enough for a walk around the old city. The maze is similar to the one in Tangier but more relaxed and without annoying touts.
Program for the early evening was a walk to the Spanish Mosque just outside the town. The mosque itself isn't much to look at but the view over the town is fairly nice.