When it comes to discovering local food, there is nothing better than joining someone local who knows their way around the place. A really big place in case of Manila. The metro Manila area is formed by 16 cities with a total population of I don't know how many million people.
Friday around lunch time I joined Mike, a local food blogger and restaurant owner, to try some dishes at a restaurant specializing on food from the Negros province of the Philippines. It was a very interesting experience with some kind of toasted pumpkin purée, bull tribes, fish soup, eggplant and probably more that I forgot.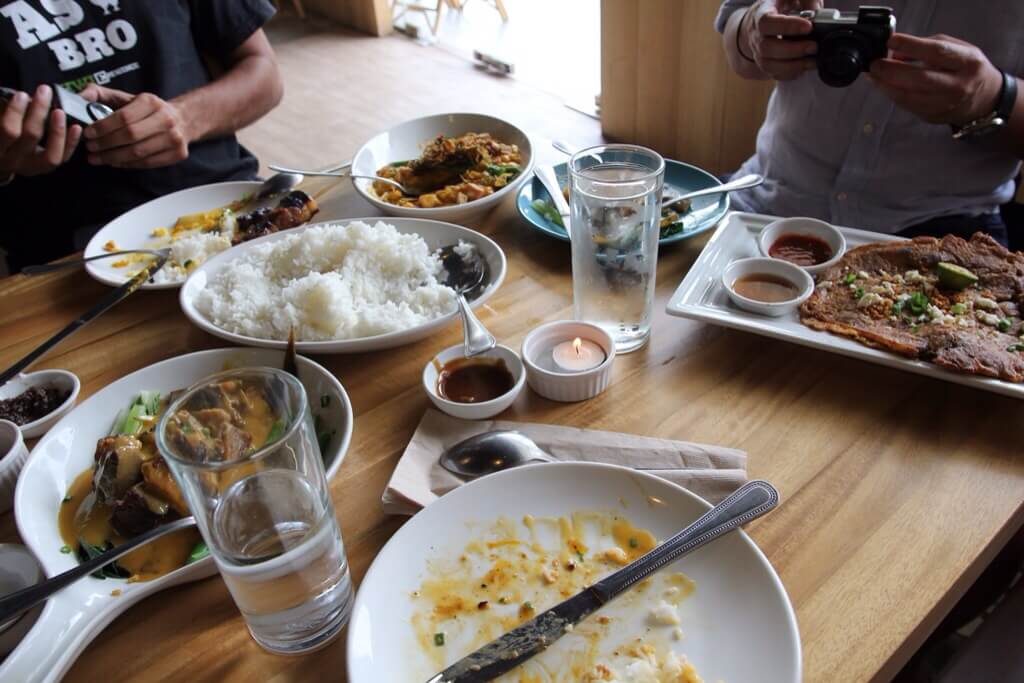 We spent the afternoon visiting some of the malls and stopping for coffee and sweets. Had I to describe the Philippino cuisine, I'd say meat heavy with a very distinct sweet tooth (or two).
Came evening, we switched to beer and barbecued pork (hello Abu Dhabi). And Balut. Back home I had been challenged by my English teacher, a native Philippina, to try this very traditional specialty. Why challenged? It's a duck embryo inside its own egg… see Wikipedia for details.
Having seen a lot of the local cuisine it was now time to see a bit more of Manila as well. Taking me on a tour around the metropolitan area was Aildrene, a friend of Huyen (who I met in Penang).
First item on the itinerary was public transportation: trains and Jeepneys. The latter are similar to the Song Thaews in Chiang Mai although with even less head space. Funny experience but I wouldn't want to sit in one for a prolonged time.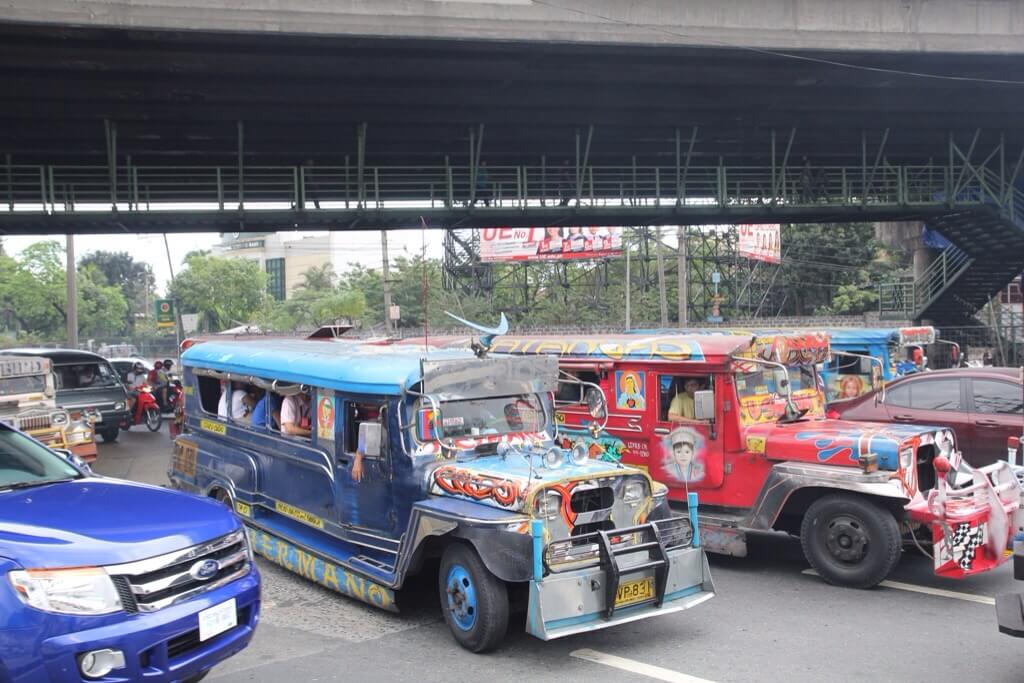 It got us to the University of the Philippines area, where Aildrene studied, and to a nearby vegetarian restaurant called Likha Diwa. Yes, vegetarian, actually a nice change to the meat orgy I had the days before.
We grabbed some really good fruit shakes and went for another jeepney ride. 16 passengers, that's what I call a close encounter with the locals.
Two train rides later we arrived at the old part of Manila, Intramuros, where heritage buildings still stand witness to an era long gone. Cute but not representative for the real Manila.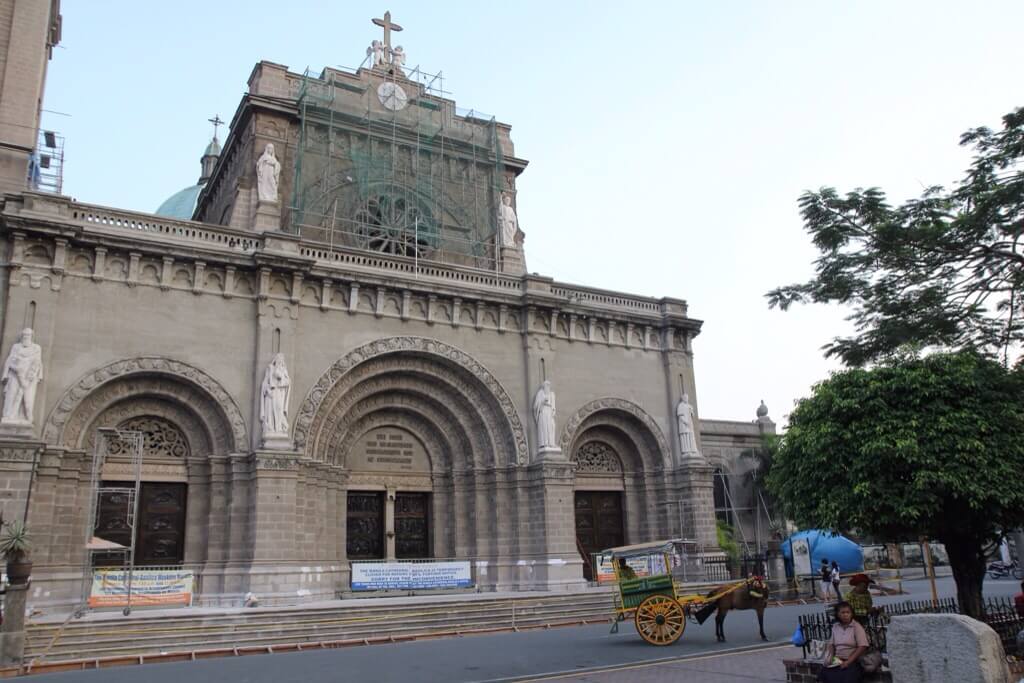 The day ended, how else could it, at a food market in one of the newer parts of town. These things are something I really love about SEA: dozens of vendors offering freshly prepared dishes. It's a feast for the eyes, nose and palate.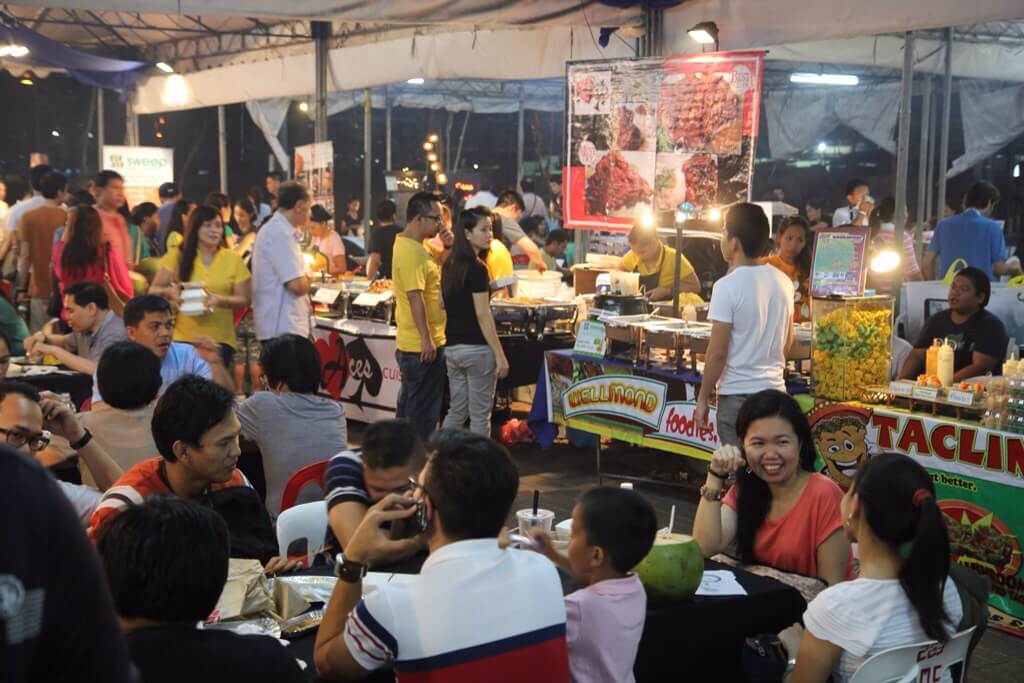 Waiting for my flight to Coron now.