The road between Yangon and Ngwe Saung is among the bumpiest I've ever experienced. Large parts of it are just the gravel of a road construction site – sleep is all but impossible.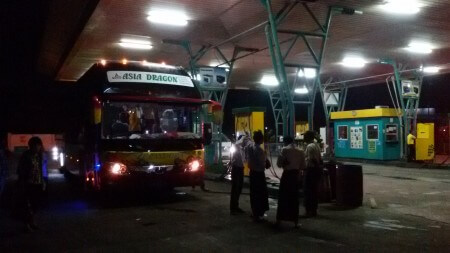 We arrive in the middle of the night and, without a room to check in to yet, head to the beach for a nap. Early in the morning the guest house's restaurant is open and a local breakfast of coffee and fried rice brings some life back into my body. The room is ready at around 8 and I sleep till past 11.
Then comes the exploration of the beach and with it the surprises. It's a nice beach, but that was expected. What's totally unexpected, is that it's deserted. Although the beach is lined for kilometres by resorts, hardly anybody can be seen. And this ought to be the start of high season.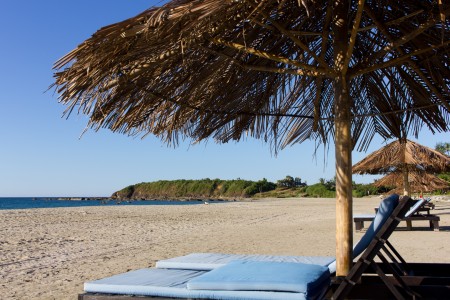 My travel companion (the one I met at the airport) and I occupy umbrella and sunbeds in front of one of the resorts and nobody comes to shoo us away. In the next 2-3 hours I see about half a dozen other tourists. It's like a resort ghost town.
Come mid-afternoon, the resort's restaurant warrants a visit and we sip coffee by the (deserted) pool. Deserted isn't mean to sound negative, everything is kept spotless and countless staff are on shift. In fact there is far more staff than guests around.