Nakba is an Arabic word, translating to "Catastrophe". It refers to the begin of the occupation of Palestine in 1948 and "Nakba Day" commemorates that event every year.
Earlier today I joined a demonstration that had been organised by the local Boycott, Divestment and Sanctions (BDS) chapter and a couple of other groups. The participants gathered on Richardplatz, surrounded by heavy police presence.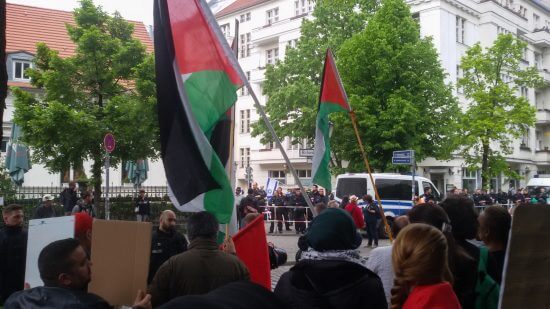 A handful of counter-protesters showed their blue-white apartheid colours, but stayed behind when the march started.
The whole rally counted something like 300-400 participants (plus as many police) from all kinds of backgrounds. German leftists demanded a socialist and equal state in the Middle East, "Jews for Palestinian Right of Return" showed that not everybody who speaks Hebrew hates Arabs, and local refugees proclaimed "From the River to the Sea, Palestine Will Be Free".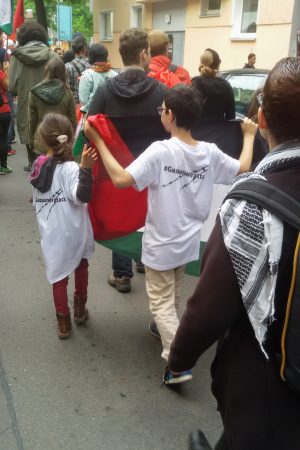 Moving through Neukölln's side streets and all the way up Sonnenallee, the demonstration was received extremely well. Not too surprising, given that this part of Berlin is dominated by a population with Levantine roots.
During a stop at Hermannplatz, various speakers named their hopes and demands, reminding people that today, thanks to Israel, 6.5 Million Palestinians are refugees.
The event ended after about three hours at Kotti. All-in-all quite an interesting Saturday afternoon.