Ryanair's pilots have decided to go on strike. Wouldn't bother me much, except my flight was supposed to be on Ryanair. On Wednesday I got notice of its cancellation and got in touch with the airline to arrange for an alternative.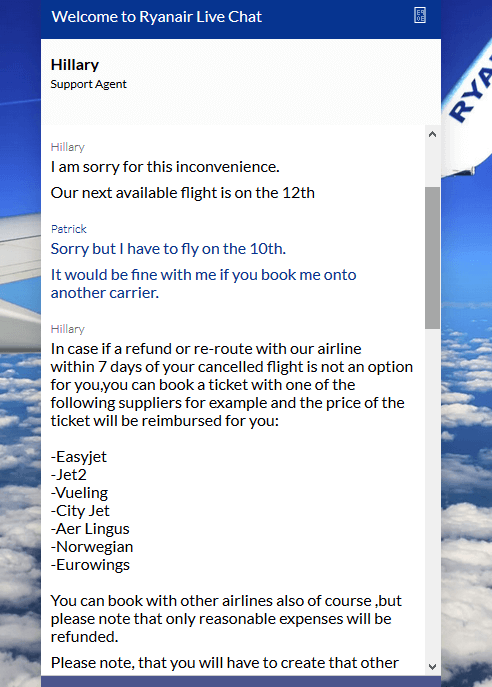 That seemed almost too pleasantly easy. I do a quick search and find out that all but one of the listed carriers don't bother stopping by Riga. So I enquire further.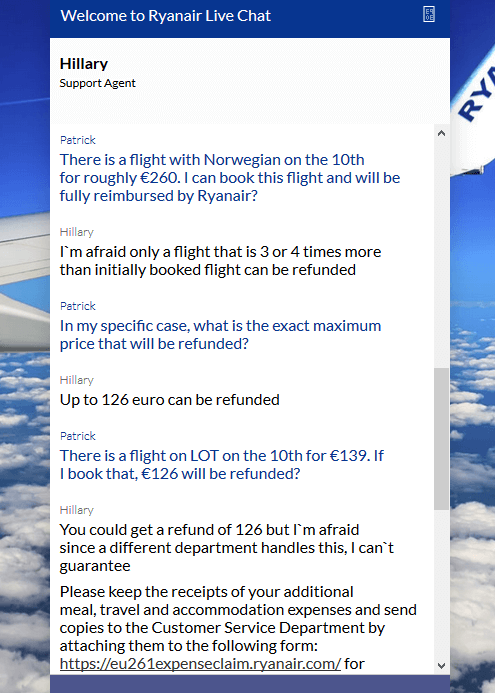 A cap on the refund amount. Now that would have been good to know right away. Also worth noting is the use of the conditional: "could get a refund". The whole conversation reeks of bovine manure.
I've booked a flight on Finnair, taking me on a slight detour via Helsinki. For the refund I won't even bother going through Ryanair. I'll straight forward it to the nice people at flight rights or Geld-fuer-Flug. They take a cut but the alternative is worse.