This morning I joined local volunteer group "Green Soldiers" on their mission to clear the monkey temple from plastic rubbish. It's a fair walk up there.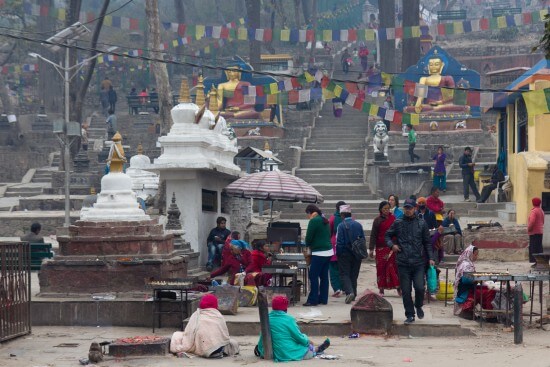 The temple itself is, from what I've gathered, one of the more important ones in the country. And as the name tells, it's full of monkeys.
The way up from Thamel leads through a neighbourhood that isn't exactly the city's richest.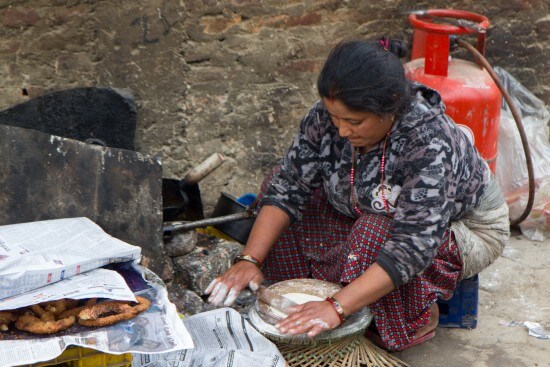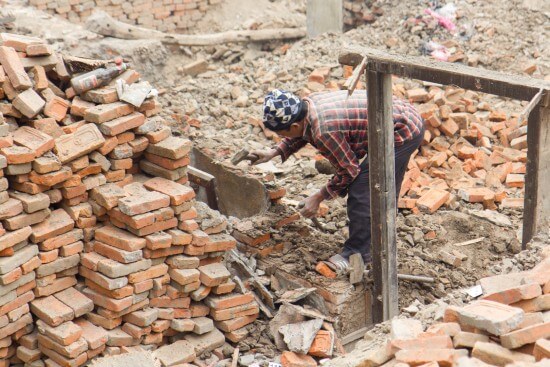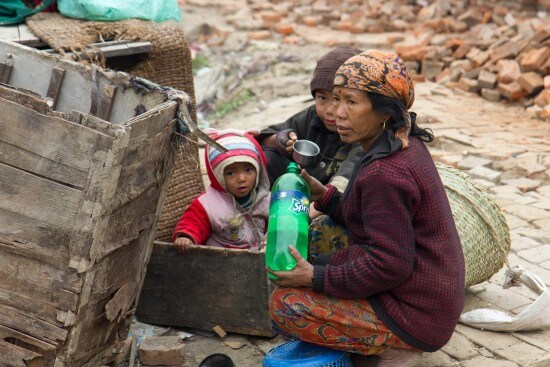 In other news: Saw a moon halo for the first time in my life. Absolutely amazing – picture doesn't really get it across, as usually.