Staying at hotels is something I could get used to. The bed was incredibly more comfortable than anything any hostel has to offer and the breakfast buffet was as extensive as it was delicious. Scrambled eggs made to order for you? Certainly Sir, coming right away Sir!
Belly filled I took a taxi over to the Etihad Towers to have a look at and from their viewing platform 300m above ground. They charge a rather hefty fee but part of that is redeemable for F&B so it's actually ok. The view over AD is unique.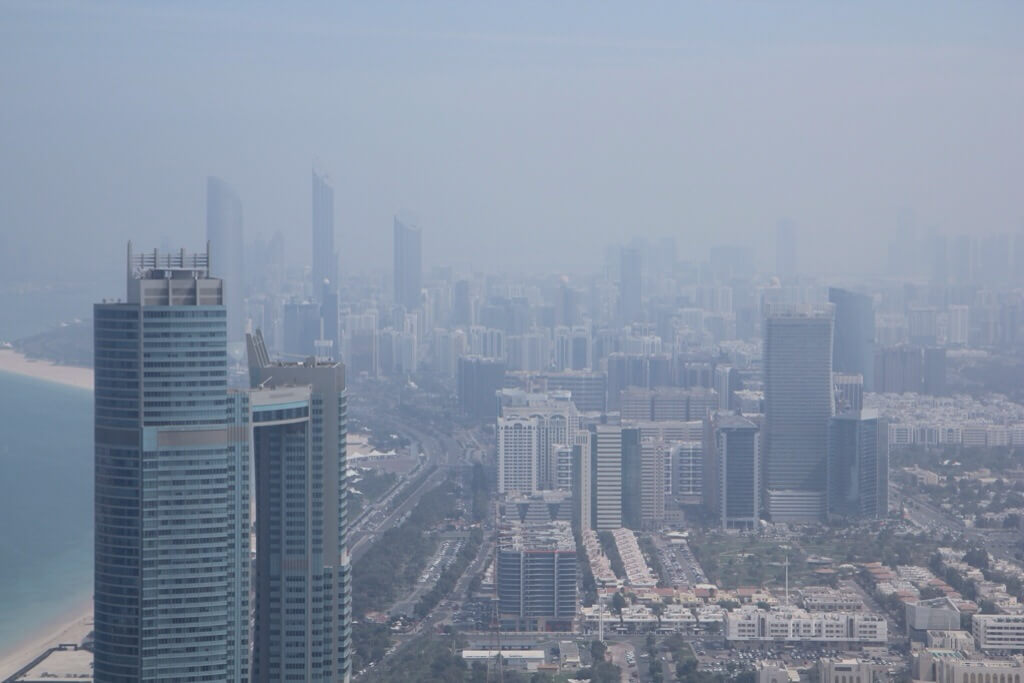 As on previous trips, I had contacted a local couchsurfer with the hopes of getting a non-touristy experience. Omar fully delivered on that one!
He is in the progress of making a video that shows random people dancing in the streets to a song called "Happy". The artist I forgot but it's a popular one. Apparently people from all over the world are doing this in their respective cities.
Joining him and a friend we scouted locations and animated strangers to dance in front of the camera. It wasn't easy but it worked. My personal highlight were the workers on a construction site. Dance? Now? In front of the camera? Of course!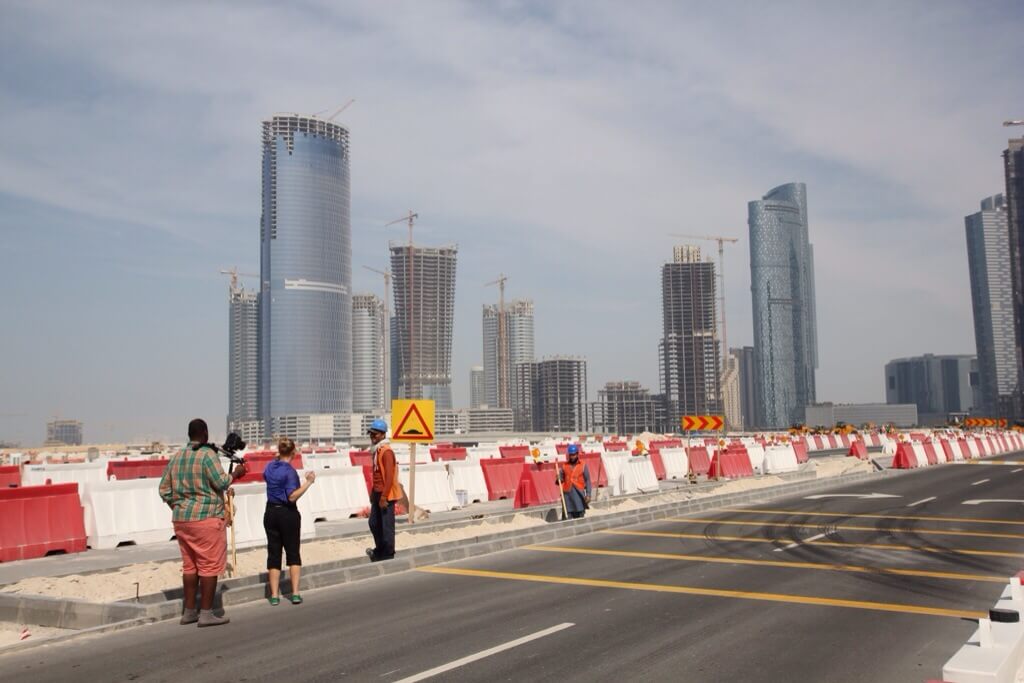 It was a lot of fun and both Omar and his friend were great company.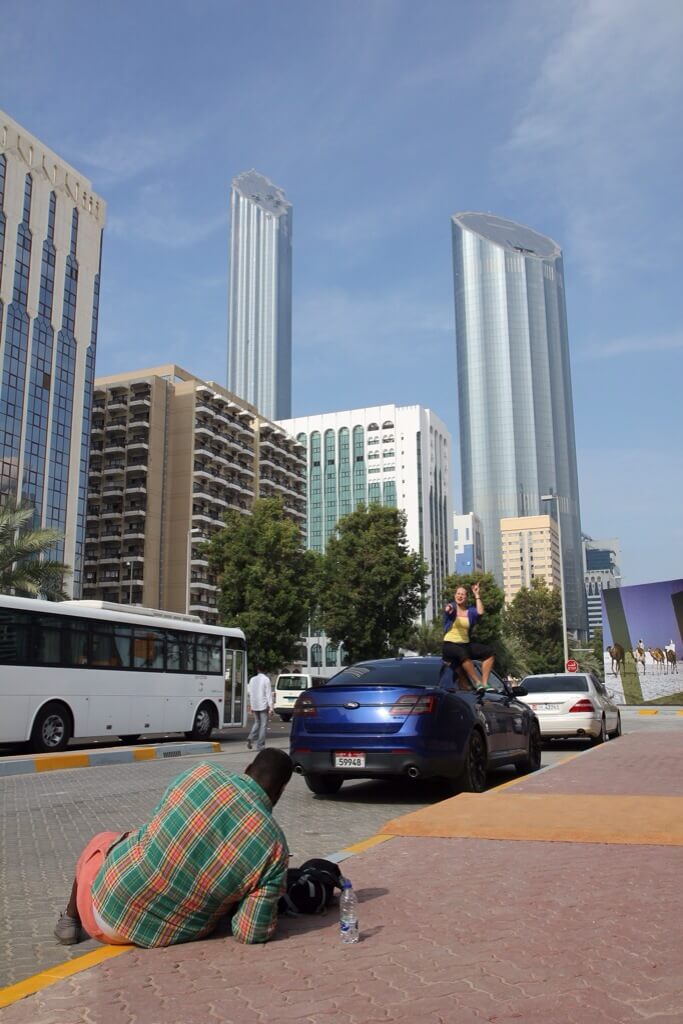 The evening finished with a delicious home-cooked Pakistani meal at another couchsurfers home. AD was a great start to my trip. At the airport now and leaving for Manila.