Berlin is pleasantly well connected to the capitals of Germany's eastern neighbours. The direct train to Warsaw takes under 5.5 hours and runs a couple of times a day.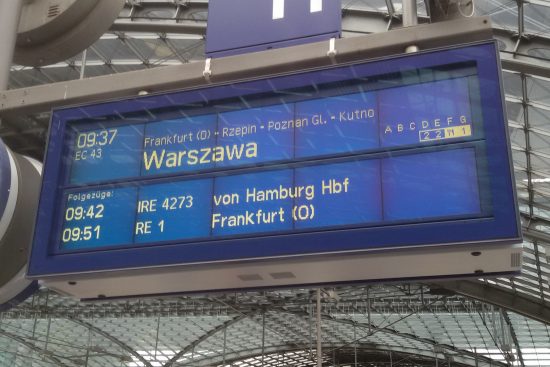 Except for the failing air-con during the final two hours, it was a nice trip. Upon arrival in Warsaw, police presence seemed a bit on the heavy side. Nothing to worry about though, soccer was on.
Accommodation is an airbnb apartment in the Praga district, close to the eastern train station. It's fairly laid back and not touristy at all. The mix of near-ruins and well-restored buildings makes it look similar to Berlin in parts.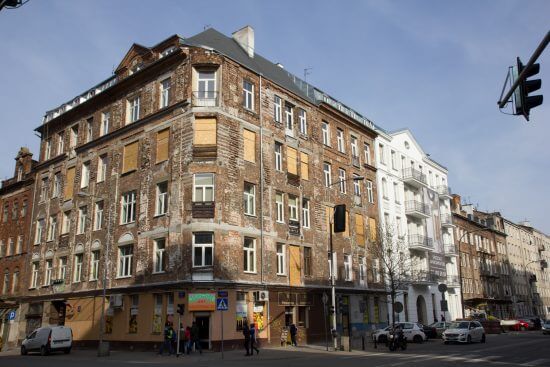 With an afternoon to spend and the sun out, we walked across the river to the old part of town.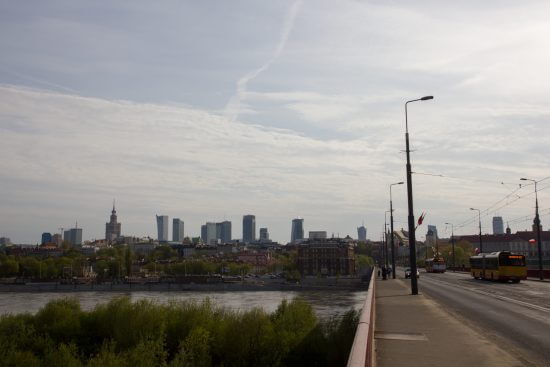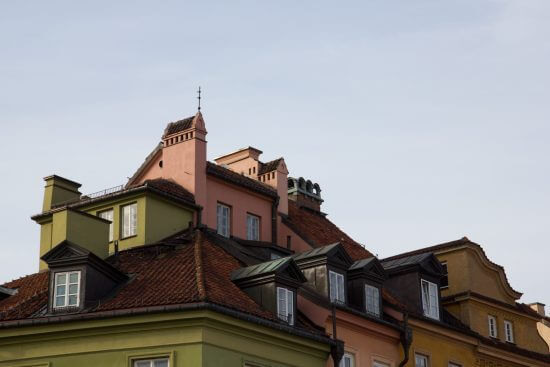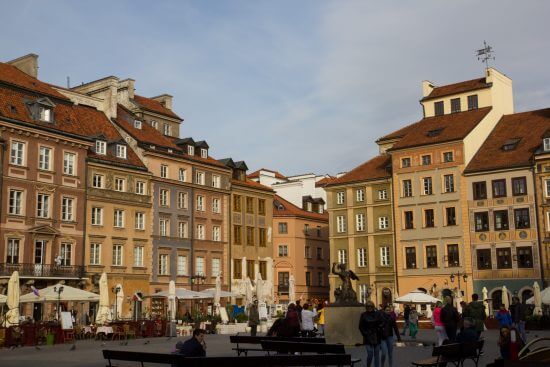 Everything seems very quiet, but that's probably because May 1st and 3rd are public holidays, prompting many locals to leave the city for a long weekend away.