$3 for a teabag in a cup of hot water – bit excessive for an airport in a Third World country but at least the wifi is good. General free wifi at the airport is a bit on the unusable side and what would modern day man do – all unconnected for a whole 2.5h stopover.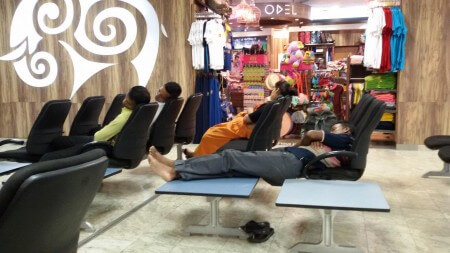 I had left Berlin a day before my flight departed, not wanting to trust Deutsche Bahn to get me to Frankfurt airport in time. Instead I had gone for the safe option and spend a night at a hostel near the main station in Frankfurt. It's a convenient 12 minutes from the airport but being situated right next to the station and with that smack in the middle of the red-light district, it's probably not to everybody's taste.
Sri Lankan's website had not allowed me to book an exit row seat online, but with a 10h flight I was more than keen to get one and made sure to be at check-in early. Sri Lankan charges an extra $50 for the seat but that's $5 for each hour of comfort and an easy choice.
Airport security was a bit overwhelmed with checking a family of six (mom, dad, toddler, 3x small kids and one pram) and it took a moment to get through. Guess that was my immediate punishment for sneaking into the priority line.
The first leg of the flight went well. The A300 was clean, the crew friendly and the two meals edible. The entertainment program looked pretty solid as well. I gave my new ebook reader and Tolstoy a go instead, did some work at some point and in general spent the rest of the flight either dozing or stretching my legs in the galley area.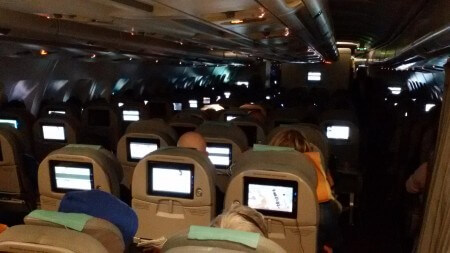 Boarding's in half an hour now, off to security.