As in almost every city on earth, the area near the train station in Belgrade is not the nicest. When I arrived yesterday, short on sleep and covered in stale sweat, I thought I had arrived in some super-dodgy third world country.
That changed though with every meter walked and by the time I was at my hostel (10-12 minutes), I had already come past some nice buildings and people in the street looked normal (i.e. not homeless).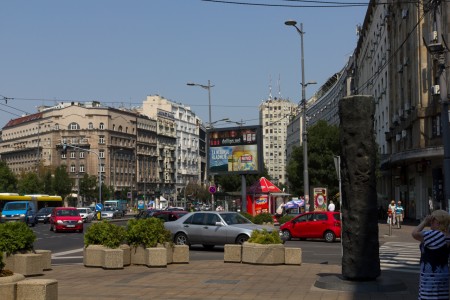 The government buildings are made to show off and are kept in good shape.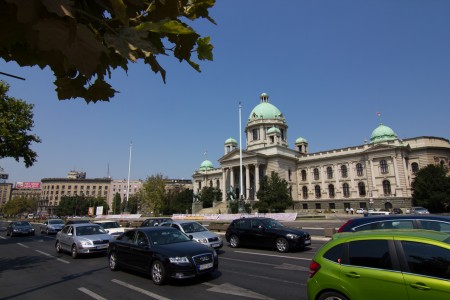 At least most of them. Some still show the signs of 1999, when Nato sent its regards.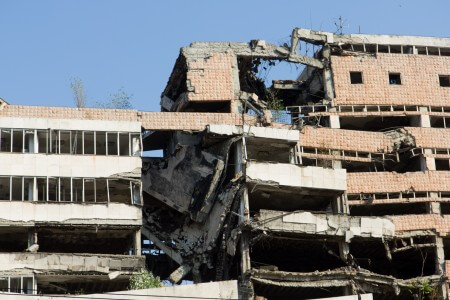 My discovery started with a walk towards the old fortress, the way to which leads straight through the pedestrian mall area. Could have been any European shopping area. Which actually is a sad fact in itself (all shopping areas looking the same), but that's not the topic of discussion.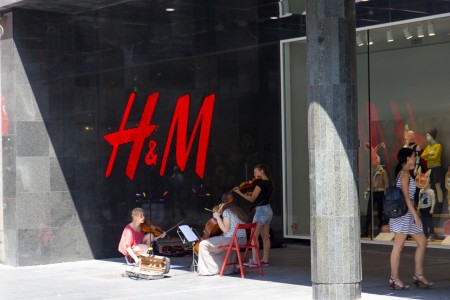 The fortress area today is a park with some cafes and walkways that offer a nice view over the Saba river.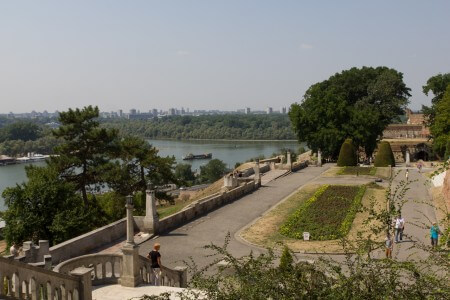 On a side note: I'm really glad my Kazakhstani ex girlfriend taught me how to read Cyrillic.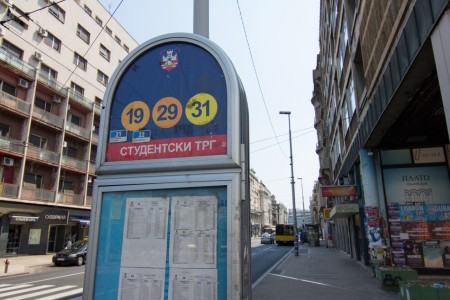 Always being eager to learn about the localities, I joined a guided tour (free, by donation) this morning. Seventy people were a bit too much for my taste though and once we had arrived at the restaurant/cafe quarter, I went for… option B.